The digital age has led to more than the development of technological advancements. It redefined the way that business processes are done, how employees connect and collaborate, and how businesses interact with customers. From remote to mobile interactions, communications is not only preferred but also vital to the success of business strategies and operations. While new technology does mean that omnichannel contact is possible, it should also be noted that most of the population has subscribed to a mobile-first habit. As a result, phone calls remain at the top of the preferred communication channels either between an employee and a co-worker or a consumer and a business.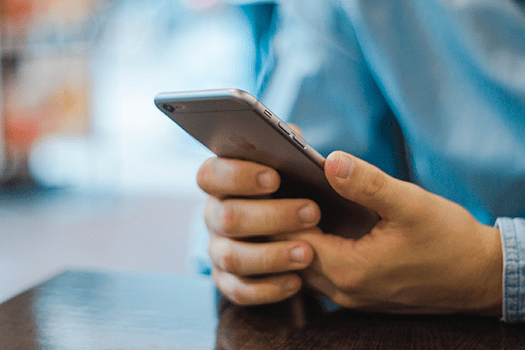 Business phone systems are the best option for most companies, particularly small businesses. This type of software allows you to introduce technology to how basic communication strategies are implemented. For instance, a VoIP business phone system employees, and your customers. Most vendors will offer VoIP or a cloud PBX phone system or both. Whichever one you choose, the best business phone system for your company relies on how much you understand the benefits and advantages of a business phone system. To help you reach that decision, here are 5 reasons why you need a business phone system in your company:
1. It delivers great customer service.
The one main reason why businesses of any size use a business phone system is because it is capable of increasing the standard of service that customers receive. The implication of this trend is that these platforms are capable of providing businesses with a competitive advantage brought by strategies that are inherently consumer-centered. Phone systems offer the ability to answer calls and contact people wherever the user is. Small businesses benefit from this considering what needs to be done to create connections with sponsors and investors – an activity that often includes travel.
Another example of how it can give reliable customer service is the enterprise directory, which will inform agents and employees of who should be answering the questions of the customer if it is not applicable in their own field. The best phone service for small businesses will also give a presence status – a feature that will help in streamlining the process of finding the right person. The result is a quick and efficient conversation that not only improves customer service but also reduces the pressure on your employees.
2. It grows with your customers.
Another reason why small businesses will benefit from a business phone system is because of its scalability. The direct effect of customer service, combined with proper business strategies and other successful factors, is that your company will grow. Calls, inquiries, and messages will come in more often. While you can task an entire department to handle these aspects of business operations, a more viable answer would be to employ a scalable enterprise solution. A cloud phone system, for example, can help businesses through its ability to expand programs as needed.
Such an expansion can come in the form of a bigger enterprise directory to accommodate new customers, investors, or employees. Furthermore, a business phone system can help in maintaining proper communications between you and your employees – a requirement if the company is to cope with fast-paced growth and new regulations. Finally, VoIP services also allow you to keep up with the demands of not only the market but also the employees. Growing a business means pressure and demotivation. By providing employees with a way that will allow them to work on their responsibilities outside the office, small businesses can achieve flexibility.
3. It decreases pressure on you and your employees.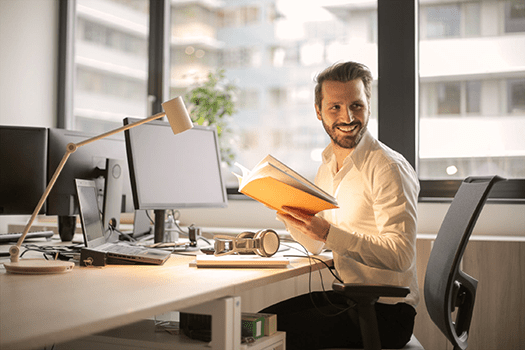 As was mentioned briefly in the previous sections, business phone systems decrease pressure on you and your employees by handling call routing and providing the ability to answer calls anytime, anywhere. Other business aspects should also be noted. For one, a business phone system, either on-premise or cloud version, comes with the help and support of a vendor. For you and your employees, this means not having to train your people beyond basic troubleshooting and not having to worry about where to get a trusted IT technician.
For another, small business phone system options can also provide the ability to employ the help of an auto attendant or a queue. These features mean that your employees can focus on answering the calls and making sure that the proper information is imparted. It also means that you can prevent your employees from experiencing the pressure of human error. Not only does this benefit makes for a productive workforce but it also allows business owners to foster internal trust – a key factor in company performance.
4. It streamlines workflow.
The fourth reason why you need a business phone system is that it streamlines the workflow in terms of adding new contact information, a new user of the platform, and a new branch for collaboration. It removes the unnecessary hassle associated with implementing changes, which can cause stress and pressure on you and your employees. These adverse effects are detriments to the success of your business. Business phone systems provide an opportunity to streamline workflows and simplify communications to make space for more strategies that are meant to grow your business.
The streamlined workflow also means not only a productive workforce but also an efficient one. Less time is spent on the little things that a platform can handle, such as queueing and routing phone calls. Furthermore, because streamlining requires knowing which parts of the process are inefficient, you will need to assess it. This entire process leads to knowledge, which then results in a deeper understanding of what business operations will require for efficiency and which parts can be resolved by an enterprise solution.
5. It reduces costs.
The last, and perhaps the most important, the reason why you need a business phone system is because it reduces costs in various business aspects. First, VoIP business phone systems require no on-premises installations unless you choose to have your own server to handle the data that you input. Second, business phone systems are particularly useful in eliminating the need to acquire new hardware for each new employee. One of the benefits of cloud-based business phone systems is that all the data that they are allowed to access.
Third, business phone systems have been found to reduce communications costs. According to CostOwl.com, small businesses have been able to see cost reductions despite the price tag of these systems — the average of which is $800 to $1,000 per phone system user. These reductions are the result of Internet integration, which differs from traditional phone calls that charge each minute of every call. While the potential of this benefit is more palpable for companies with a proper Internet connection, the cost reduction alone in phone calls can result in a more efficient way of spending your resources. Finally, business phone systems can save you the cost associated with the loss of leads due to missed communication opportunities.
---
Secure Your Business Future
Business phone systems are more than just technology in this day and age. It is an asset and one that could make the difference between the loss of customer trust and your gain of customer loyalty. No matter which you choose, your list of business phone systems options should feature data security. Any benefits you can experience from these platforms are more apparent when you do not have to worry about the data it needs to function. Beyond that last reminder, you need a business phone system because it gives your company the chance to grow with your employees and your customers.